Feature of JAC's Canister
Based on thorough consultation with customer, our specialized staff takes responsibility to design/manufacture the custom-made canister.
Our integrated production system enables to supply high quality canister in a short delivery period.
1. Design (CAD)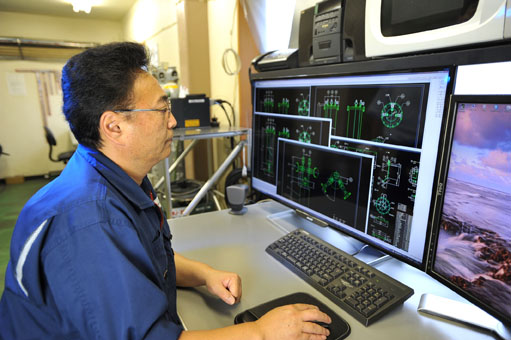 Based on requests from customer, we offer the canister design which is suitable for your intended precursors and process etc.
2. Metal processing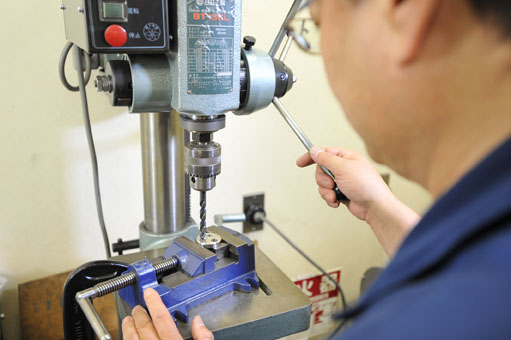 Drilling etc.
3. Welding ( automatic welding machine )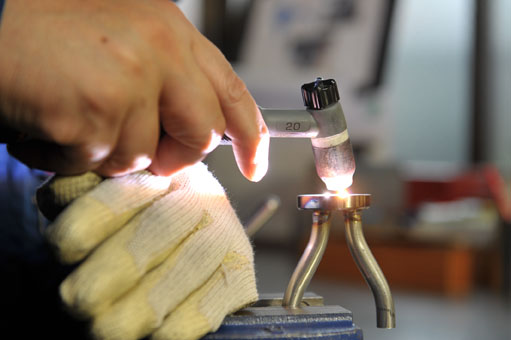 Careful work is required for beautiful finish.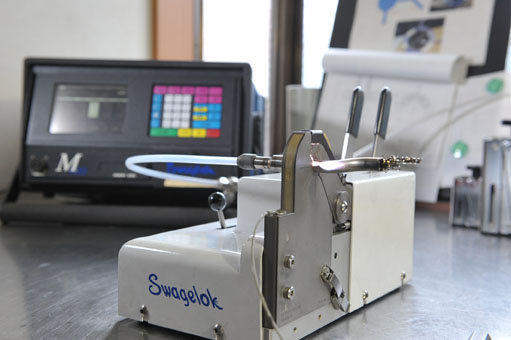 Auto Welding Machine
4. Polishing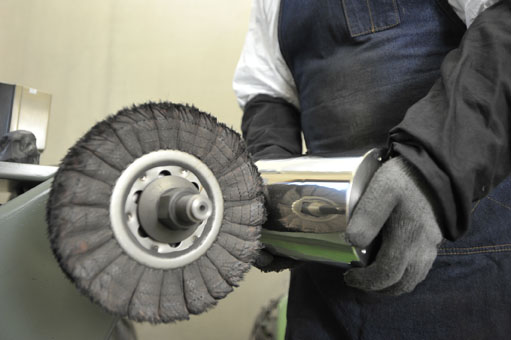 Polishing process requires experienced technology and know-hows. Our polishing technique is most suitable for high-quality chemical precursors.
5. Laser Marking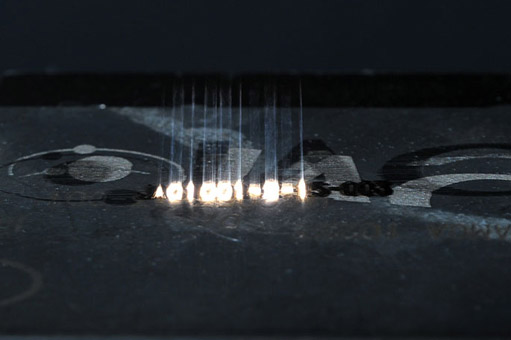 Laser marking. We can mark not only alphabet but also logo mark, pattern, graphic etc.
6. Cleaning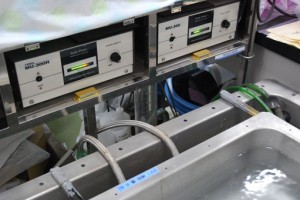 Ultrasonic cleaning to clean the canister thoroughly.
7. He Leakage test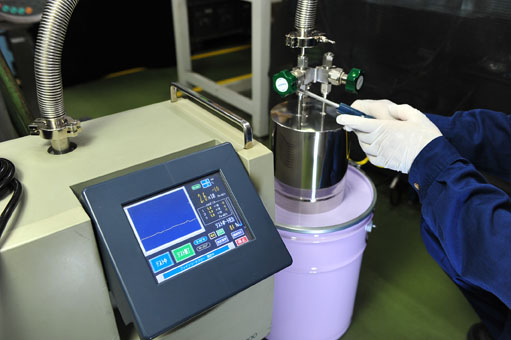 He leakage test to ensure air-tightness.
8. Finish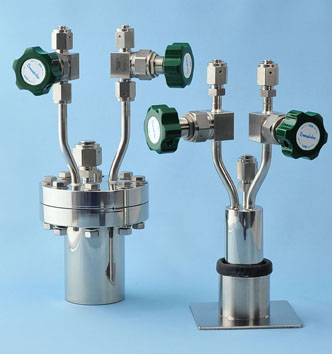 Feature of JAC's canister
The precursors used for ALD/CVD process require very high quality/purity.
Our high quality stainless steel canisters can satisfy such requirements.
Our canisters will be specially designed for your system and process.
We will select most suitable valves and will precisely polish its inner surface to prevent any contamination and deterioration of the precursor.
In addition, we can install "level sensor" in the canister.
The level sensor can detect remaining amount of precursor in the canister, and provide a reminder for canister replacement.
(The remaining amount of precursor in the canister installed in the system can't be checked visually.)
We can customize all canisters as you like.
Please let us know your requests.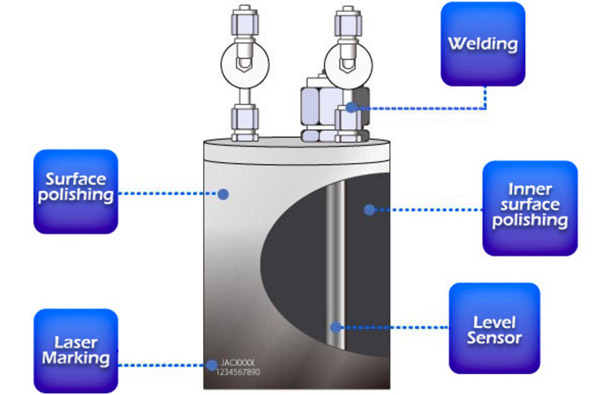 Click the blue button to see the detailed image.
Polishing of JAC's stainless steel canister
#400
Polishing with #400 buffing cloths.
#400+EP(Electro-polishing )
Finished with #400 and electro-polishing process.
The stainless steel to be electro-polished is immersed in an electrolyte and direct electrical current is applied.
Then the metal surface should be dissolved and cleaned.
In addition, electro-polishing process will smooth the surface of the metals and form a uniform passivation film, to reduce particle and moisture and to improve corrosion prevention.
It is the best clean surface finish for semiconductor process.
Example of stainless steel polishing (#400+EP)